Patricia Close Up. Prototype image for a Hollywood Character in Desperate Housewives and Sex in the City.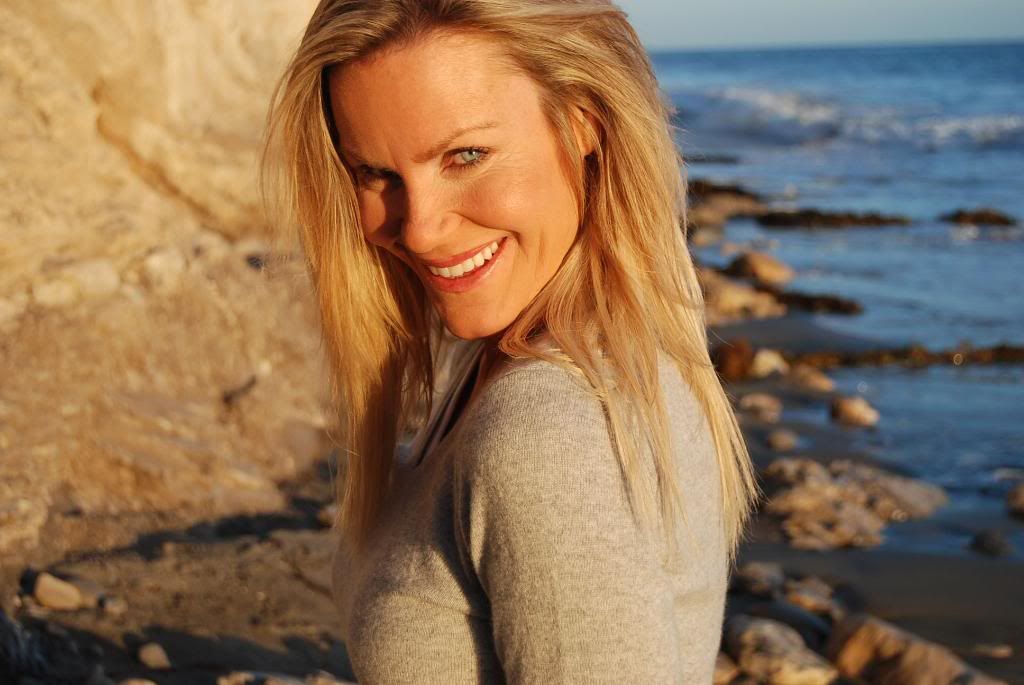 Patricia Half-body Shot. Very lively, animated, friendly, motherly personality. Very photogenic.

Patricia 3/4 Body Shot. Camera Tilt for Aesthetics.

This was an accidental photograph, but I love it! Very strange aesthetic and distribution of elements across the image. Patricia's smile enhances everything!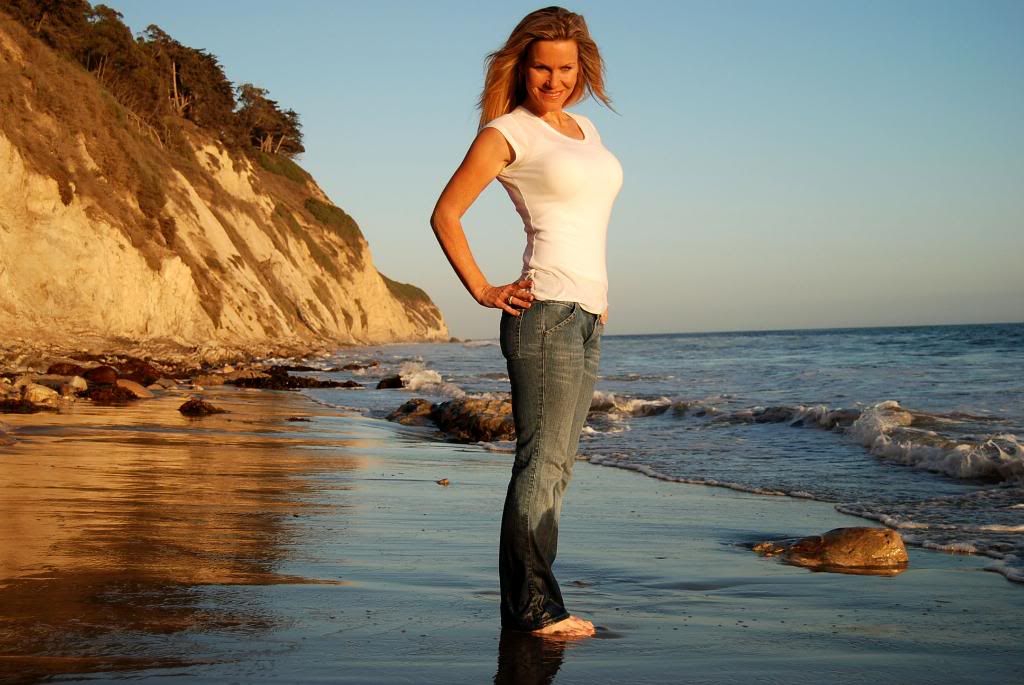 Full body shot, in context of outcrops! Rocks, rocks, rocks! I love rocks! Any fossils? I wonder if the dudes seeing this image are even thinking about the outcrops behind Patricia.... Optimally aesthetic woman in front of beautiful rocks and beautiful ocean! Context! Context! Context! Could be an adbuster idea in the [near] future. Sell Nature to Society with Evolutionary Salespitching!

Patricia Full Body, Sitting Down. Silhouette effect against the sun.
Subject: Patricia, friend of Kent Schiff, rock crab distributor!
Location: Arroyo Burro Beach, Santa Barbara, California

Time: Sunset Golden Hour, September 2007.
Can't believe it took me so long to write a blog about this! Please see Blog number 324 for the full multi-layered journal/analysis of the experience. Systematic creativity is only fun in human context!
OKAY PEOPLE! SO, NOW I AM LEGITIMATE! HIRE ME FOR SOME PHOTOGRAPHIC WORK! ha ha ha! Am I serious? Or am I not?
Here are the links to the full album: